What socks to wear with Vans?
What socks to wear with Vans?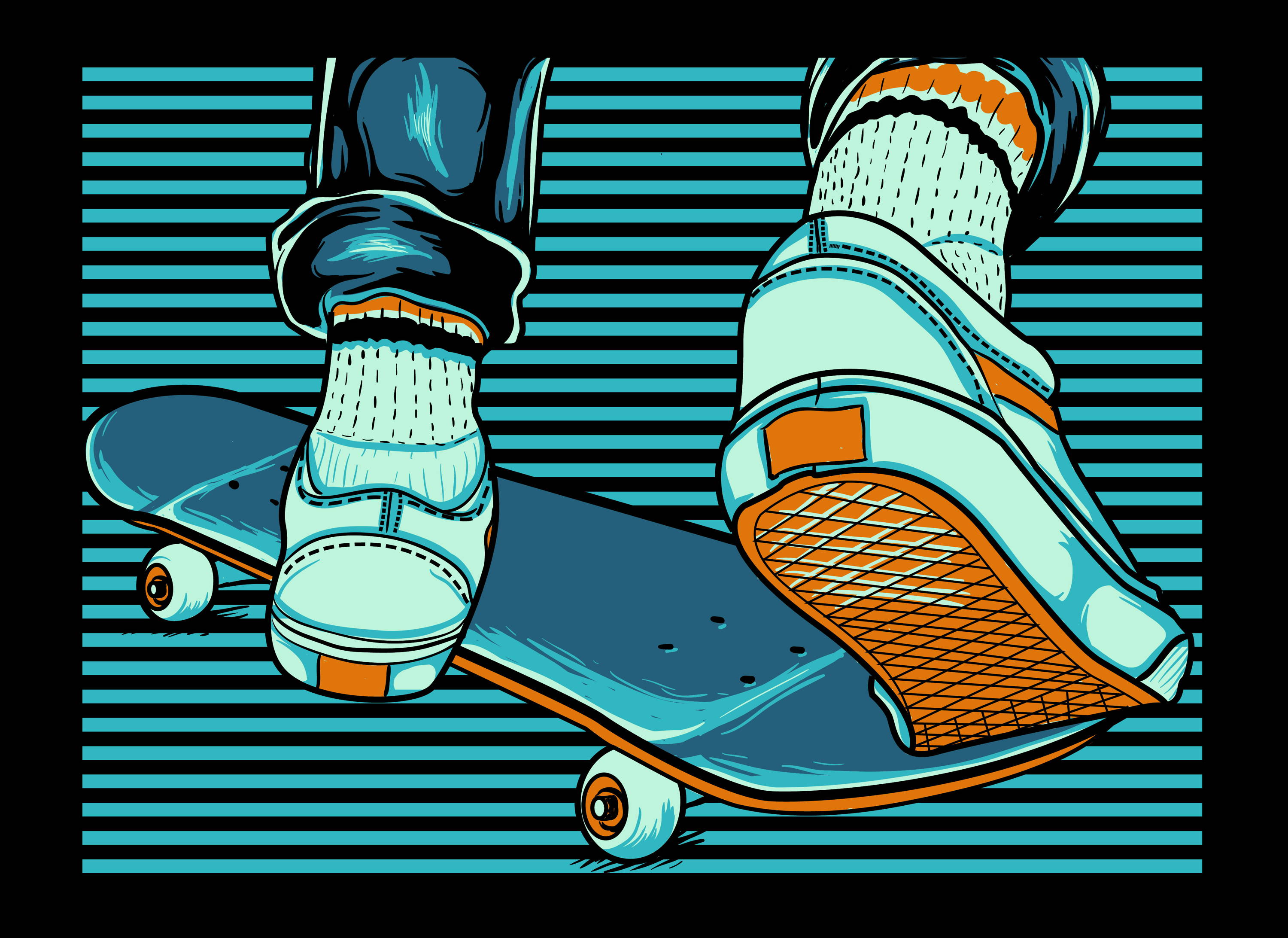 Since being founded in 1966, Vans has developed from the ultimate skateboarding shoe to being a staple in footwear culture, worn by trendsetting 'sneakerheads'. The rubber-soled canvas shoes are recognisable around the world and can be worn in a variety of ways, making them all the more appealing.
With so many different types of Vans to choose from, from the Old Skool to the High Top, you may be wondering what outfit you will then style them with and finally (we also think most importantly!), what socks will match your Vans best! Here at STRIDIES, we've obsessed over socks - in fact we spent over five years creating what we believe are the most comfortable socks on the planet, without compromising on style or ethics.
We think there's a pair of STRIDIES for every pair of Vans, so here goes:

Vans can be worn with or without visible socks, depending on whether you want to include the appearance of the socks in your look. If you would prefer not to show the socks, we would recommend a pair of our heel-to-toe cushioned ankle socks for high-top trainers or a pair of no-show socks for low-top trainers including the Slip-On's. Our no-shows come with non-slip silicone grips on the heel, meaning they really will stay in place all day!
When it comes to visible socks, we think a crisp white crew sock is the perfect 'outfit maker'. The classic crew is a favourite in street style, with Vans also being a staple in this department. Our cushion based crews provide a snug feeling and contoured look, complete with sports stripes. It's a bold style but very easygoing, making it the perfect pairing for your Vans. Pairing them with shorter, dressier trousers and the Old Skool Vans, will play against the sportier feel of the sock.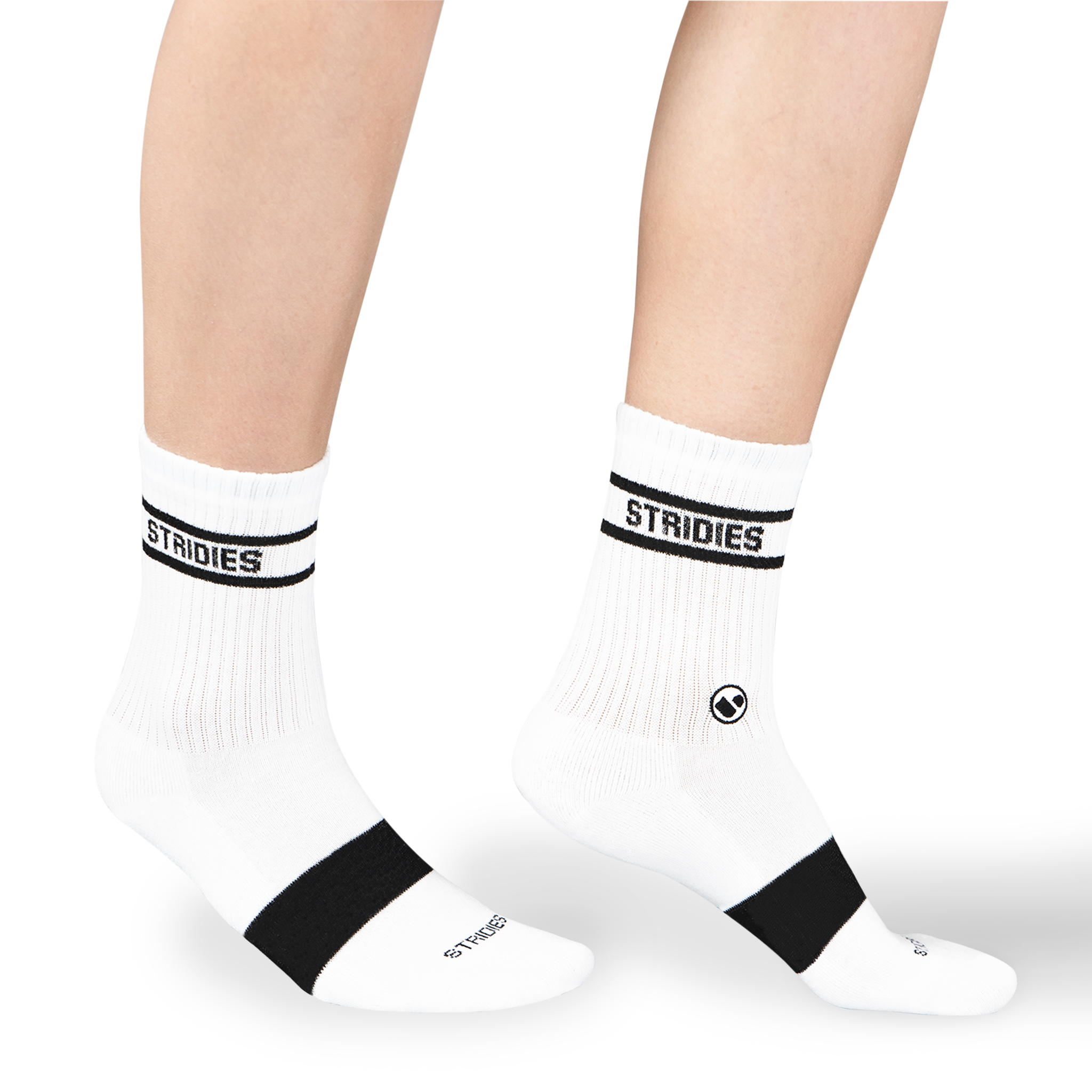 When it comes to visible socks, we think a crisp white crew sock is the perfect 'outfit maker'.
— STRIDIES
If the SK8-Hi is your go-to trainer, a pair of slim-fit pants that you can cuff at the ankle will compliment this high-top look. We'd recommend adding a splash of colour with our twisted cotton calf socks - three stripes red or all light greys (red) would be our choice.
At the end of the day... it's completely up to you
Try not to worry too much about getting the 'details' just right. Skateboarders come from a proud tradition of rule benders and breakers and the fashion that comes from that culture follows the same philosophy - yes that's Vans. You provide the versatility (the trainers) and we'll provide the comfort (STRIDIES) and then just have fun with it!