What do your socks says about you?
What do your socks say about you?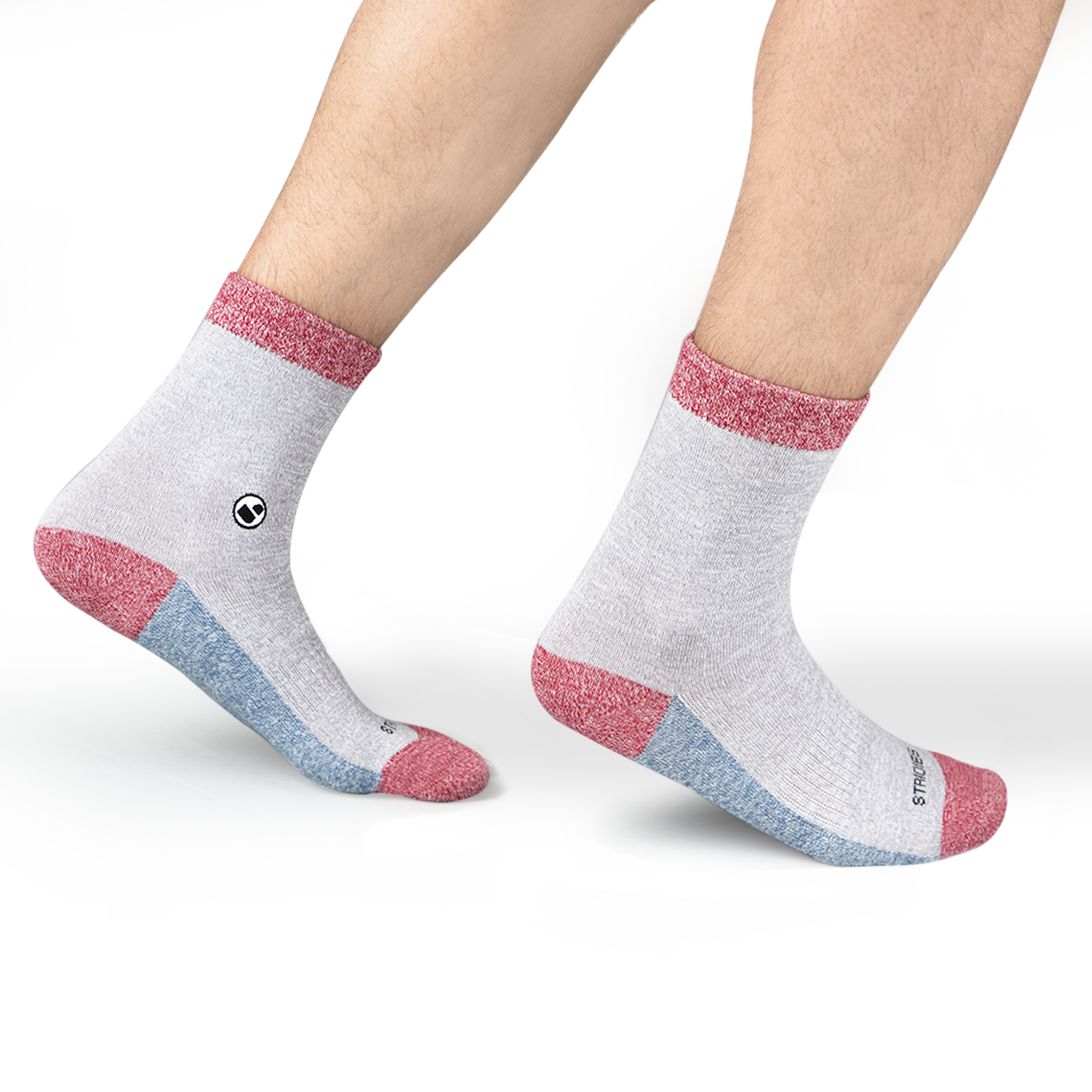 Without looking down, could you confidently tell us what pair of socks you have on currently? Contrary to our belief, socks are often the least thought about item you put on in the morning. You're lucky if you can find a matching pair, let alone a pair that represents you, right?
Yes, maybe only a flash of them shows now and again, but your choice of socks really can say alot about you. They can show your boldness, give a glimpse of your personality, or perhaps just display that an item of clothing so small shouldn't be taken too seriously! Of course here at STRIDIES we disagree with the latter - we won't be the only pair of socks you wear, but we do want to be the best pair you wear!
So here's a few types we picked out and what they typically say about the wearer…

1) Is your go-to pair something that could be described as conservative and formal? The first thing that comes to mind is someone very, very sensible - obviously this is nothing to be ashamed of, but would you really want an item of clothing to display this for you? Of course there are occasions where something more 'out there' simply wouldn't work, such as a formal job interview. For the average outing or meet up with friends however, we'd wear something less basic and save the black formal socks for more special and fitting occasions.
2) A block of colour will make an impression and the wearer knows that this will be the case. Not much difference to the formal black sock we agree, but that addition of colour really makes a difference. No patterns at all, but it really does display a bit of confidence and style. If you manage to incorporate this into your work wardrobe (perhaps a smart suit), we think it also shows that you can follow a dress code whilst also standing out.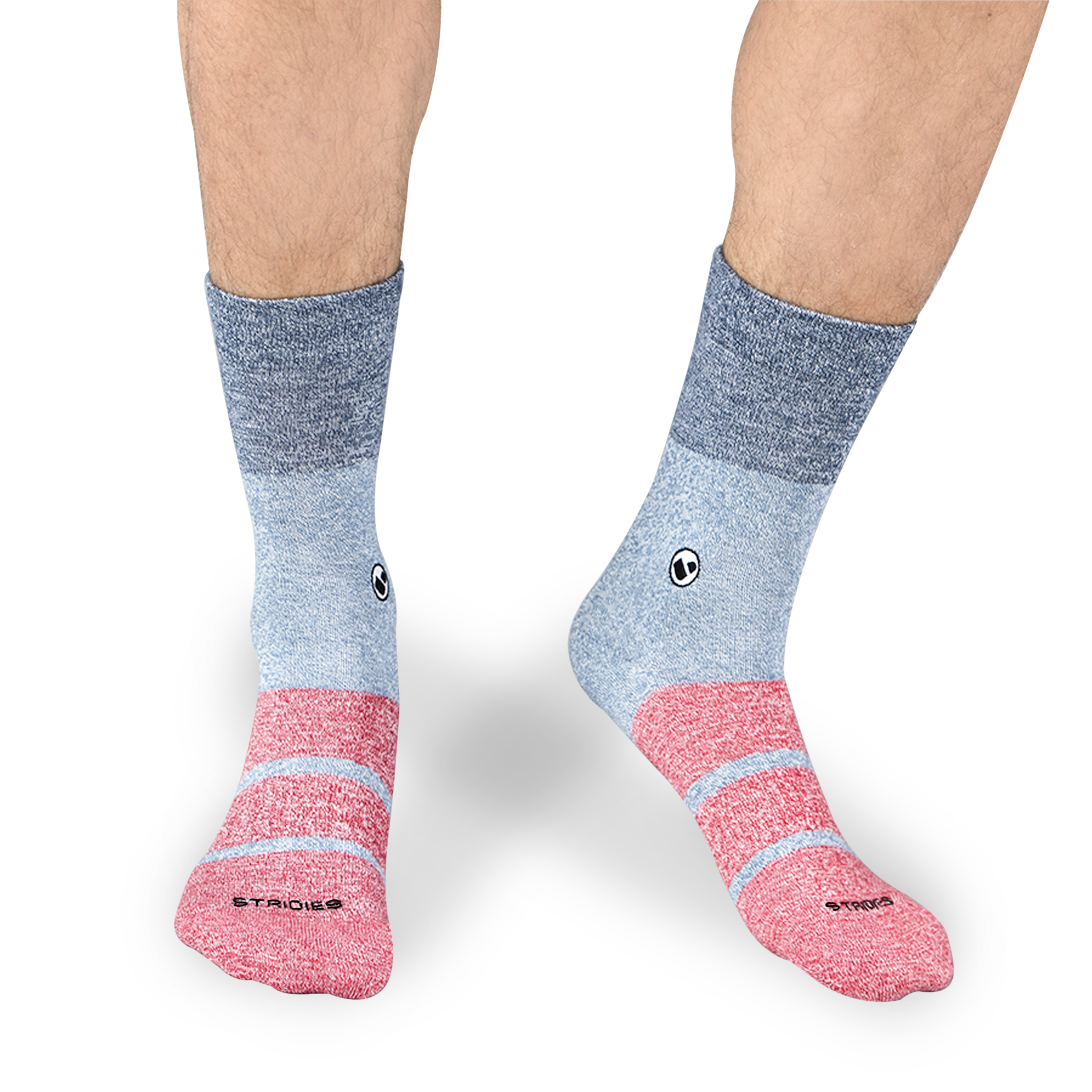 We won't be the only pair of socks you wear, but we do want to be the best pair you wear!
— STRIDIES
"I wear stripes because I want to be spotted."
3) A subtle pattern, such as stripes or spots, shows a fun side that you're not willing to hide just because you're sat behind a desk all day. If you can make it work and match your overall outfit, this is a great look. Getting this look right can look extremely smart, and show that you're all about the details, no matter how small.
4) A bold, bright pattern is a sure way to start a conversation. This shows someone who's loud, proud and probably has a whole sock drawer of similar colourful pairs! Bigger patterns and bolder designs make a big statement and betray a fun side to the wearer, someone who doesn't want to blend in. We love Stand4 Socks for these (and link maybe so the sites getting back links to each other?)
Until you start to pay attention to your socks and give more thought to their care, style or even fashion potential, you're unlikely to find a pair that you will proudly show off. We put them on every morning and peel them off before bed every night - in fact we wear them for an average of 16 hours per day, so surely they deserve a little more gratitude than you give them? Try on a pair of STRIDIES and we doubt you'll ever look at socks the same again! We doubt you will find a more comfortable pair, even in the bottom of your draw!